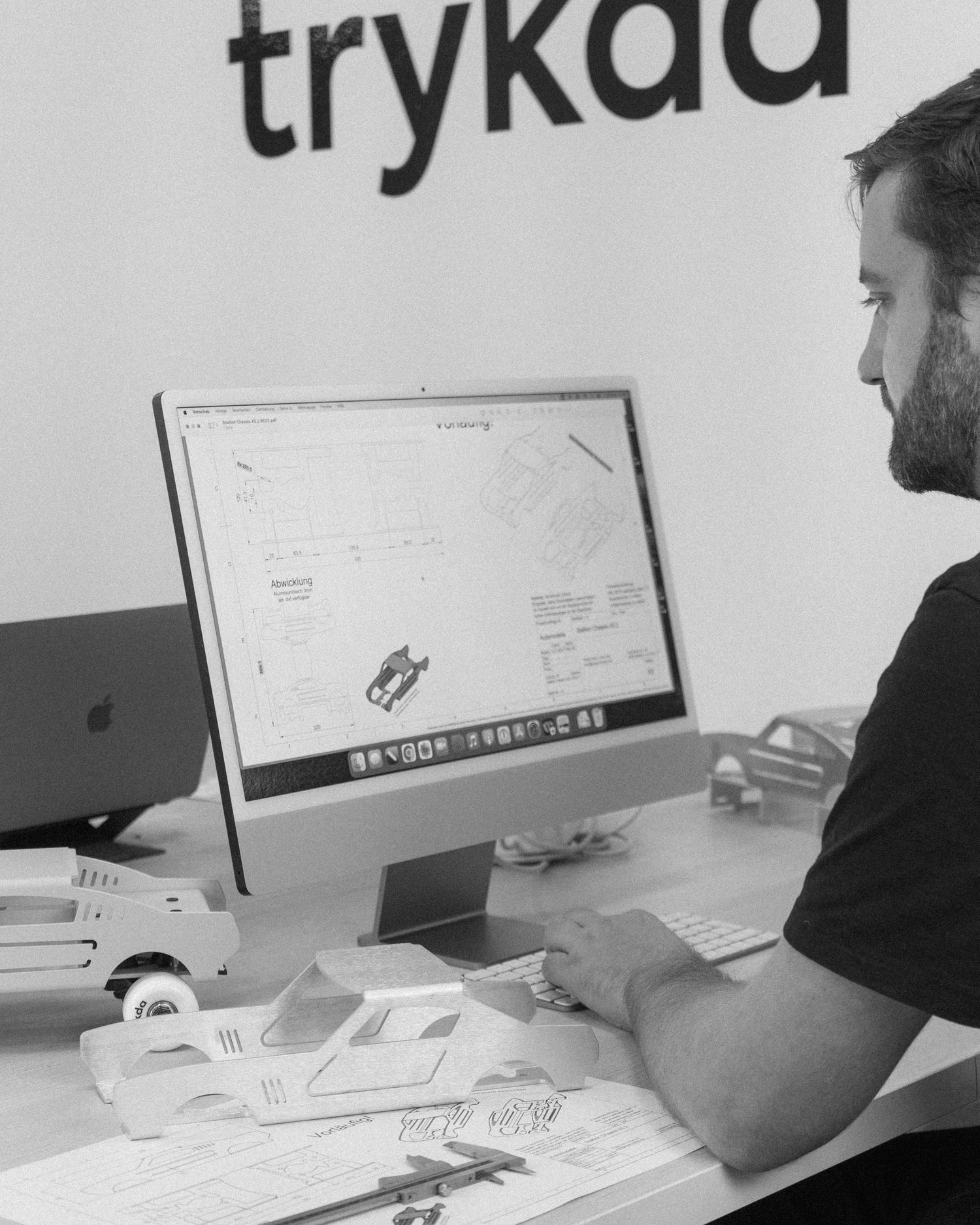 As few details as necessary.

What is the essence of a car design? That is the basic question that drives us. The result is a subtle minimalism that is evident not only in form, but also in color, material and technology. Trykda's vehicles do not compete with the objects around them, but are an element of style in their own right.


We love skateboarding.

The idea of using a skateboard truck for our vehicles was almost obvious. On a skateboard, you steer quite intuitively by shifting your weight. The principle is really simple. By tilting sideways, the inner wheels move towards each other and the outer wheels move apart. With this principle you can steer a Trykda vehicle. With our extra soft steering bushings, the vehicle can be tilted and it steers in the desired direction.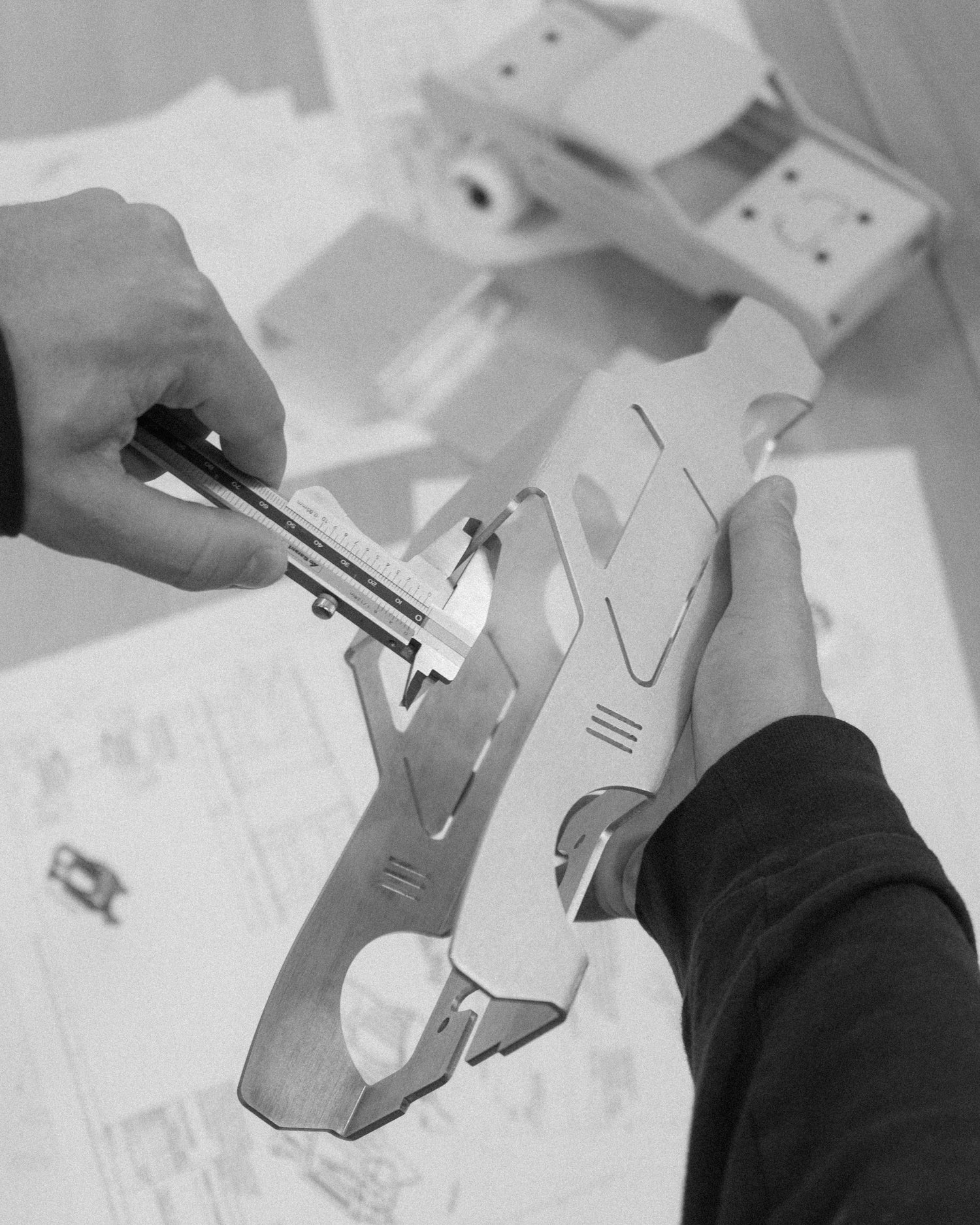 Joy without an expiration date.

Trykda vehicles are not cheap plastic, but durable aluminum. A great material. It is high quality, durable and has a very pleasant feel. Trykda's vehicles are made to give joy for generations. For us, this is sustainability through timeless design.


Made in Germany.

The contours of the individual vehicle parts are cut out of a large-format aluminum sheet by a laser and then cleaned and deburred. Each body consists of two parts - the chassis and the inlay. A forming machine brings these into their three-dimensional shape. The trucks are produced in a casting process, also from aluminum. All parts then receive a hard-wearing powder coating. After final assembly and a quality check, each Trykda vehicle receives an individual vehicle number.